♦ FWYN HOME ♦ NEW JERSEY Board of Cosmetology Info ♦
Free Cosmetology & Barber Test Samples ♦ Practice For The NEW JERSEY State Board Examination
Free Cosmetology Exams
How many pairs of spinal nerves does the spinal cord hold? Where are the majority of conditioners and shampoos acid balanced on the pH scale? What is produced if an unstable atom merges with an atom of a dissimilar element? These are just a few of the types of questions you may encounter on your cosmetology state board licensure examination. Our online exam practice allows you to answer these questions with confidence. Over 1500 questions are included in the Total Access package. You have unlimited attempts at these tests for a one-time fee. Try the free test samples. Once you have finished one of the following free tests there will be more free exams to try as many times as you like.
Free Manicurist Exams
What is the standard shank size for nail machines? What is the difference between the French and the American polish application? What is Ventral Pterygium involved with? If you need help answering any of these questions, then you should click the above link to find out more about our Manicuring Exam Practice for the Manicuring State Board Licensure Examination. Try our free samples to get started - there are several more free samples available once you have finished a free sample test. Over 800 questions are included in the Manicurist Total Access package. You have unlimited attempts at these tests for a one-time fee. They are compatible with Android, Apple & Windows!
Free Barber Exams
What is a submicroscopic structure which can infect animals and plants and even bacteria called? What type of movements should be used when massaging the scalp during a shampoo service? What is the electrical current measurement used during scalp and facial treatments? These are just a few of the challenging questions you will find in the Barber Total Access Package. There are almost 1300 questions and answers to practice with for the Barber State Board Exam. You can also Try the sample exams Each free exam has 10 questions - you may try as many times as you need to and more free tests will be available when you finish an exam. All exams on this site are compatible with smartphones, tablets and computers!
Free Esthetics Exams
Where do the enzymes in cosmetics come from? What do you do in order to extract an impaction with the least amount of trauma to surrounding tissue? When a primary color is mixed with a secondary color, what is produced? Find the answers to these questions, and 1,200 more questions and answers in our Esthetician Total Access. Your esthetics state board exam will contain questions and answers that were developed from more than one curriculum. Be certain to expand on what you learned in Esthetician College so that you can increase your chances of passing the State Board Exam for esthetics. The exams on this site are also sufficient for studying for the international CIDESCO written examination. A few of the questions in our Total Access are in the free samples. There will be more free tests available once you have finished a free exam.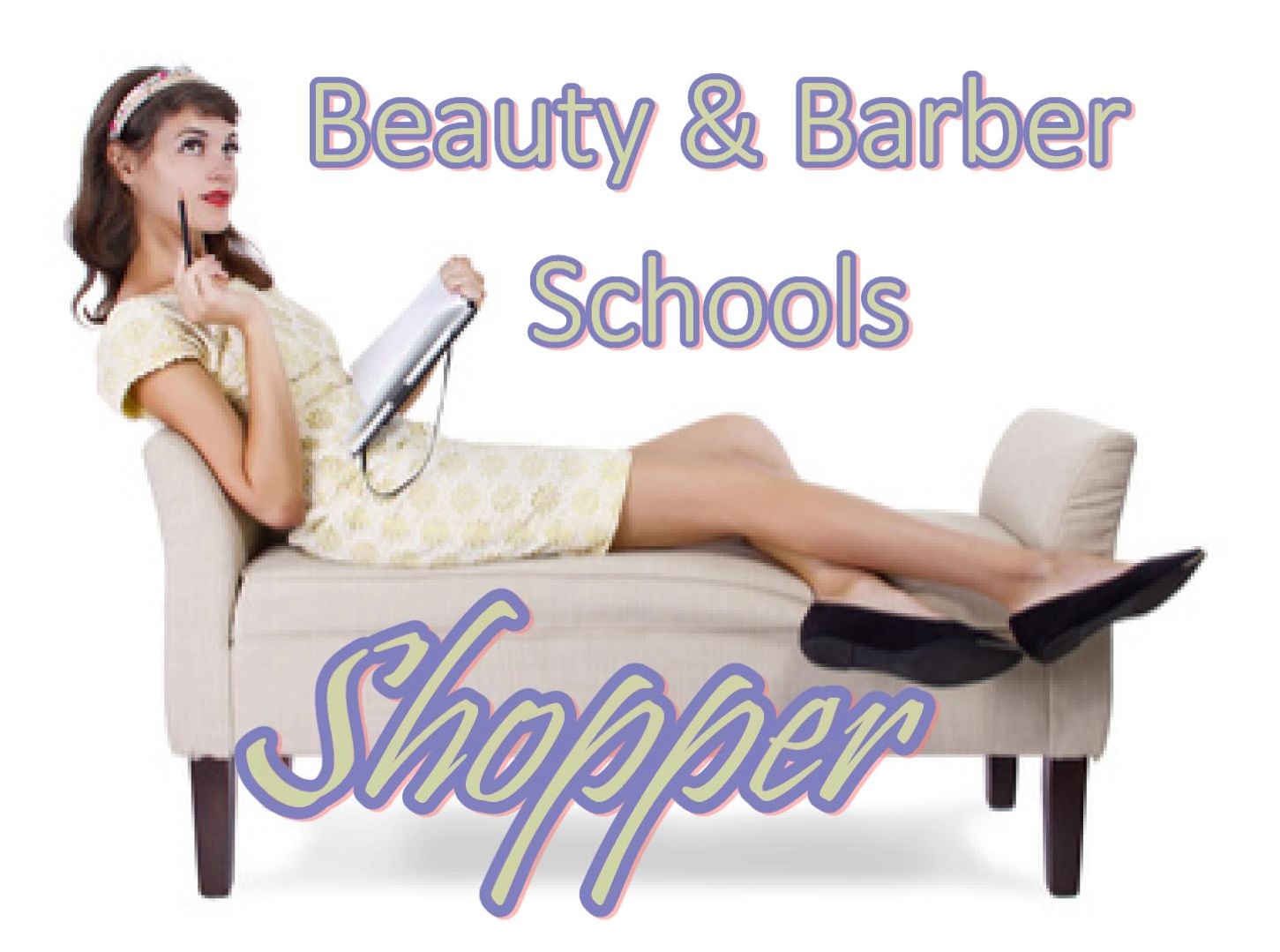 Click Beauty School Shopper to find a beauty or barber school in NEW JERSEY. Find a city and send a request to a listed school to find out more information. When the addmissions representative contacts you, ask about the school tuition ♦ Are all costs included in the tuition? ♦ Is there financial aid available? ♦ Are there any up-front fees I need to know about? ♦ Is there an entrance exam? ♦ What grade average do I need to maintain to graduate? ♦ Do you have an attendance policy? ♦ How long does it take to complete your course? ♦ How large are the classes? ♦ What can you tell me about the instructors? ♦ When was the college established? ♦ What curriculum do you teach? ♦ Can you mail me information on your school before I take a tour? ♦ Do you have a website? ♦ Do you have part time and evening classes? ♦ Find out about Cosmetology and Barber College Financial Aid ♦ Click here to see the top 5 Questions For School Recruiters

You can send a request to several schools in your area!
Terms:

By purchasing access to the online exams from this website and associated websites, you agree:

Not to share your access to the exams with any other individual, business or organization - or - share the password to your access page with any other individual, business, or organization.

To authorize payment from your credit or debit card.

© 2010 FWYN, LLC

♦ State Boards ♦ Cosmetology & Barber Board Prep eBooks ♦ Cosmetology & Barber Articles ♦ Cosmetology & Barber Schools ♦ Cosmetology History ♦ NEW JERSEY Motorcycle Permit Pracitce Test ♦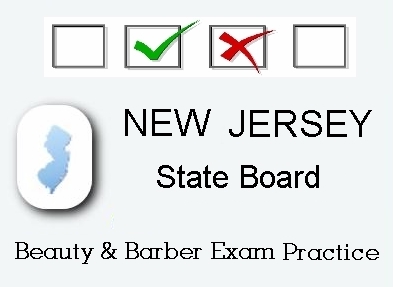 ♦ Alabama ♦ Alaska ♦ Arizona ♦ Arkansas ♦ California ♦ Colorado ♦ Connecticut ♦ Delaware ♦ District of Columbia ♦ Florida ♦ Georgia ♦ Hawaii ♦ Idaho ♦ Illinois ♦ Indiana ♦ Iowa ♦ Kansas ♦ Kentucky ♦ Louisiana ♦ Maine ♦ Maryland ♦ Massachusetts ♦ Michigan ♦ Minnesota ♦ Mississippi ♦ Missouri ♦ Montana ♦ Nebraska ♦ Nevada ♦ New Hampshire ♦ New Jersey ♦ New Mexico ♦ New York ♦ North Carolina ♦ North Dakota ♦ Ohio ♦ Oklahoma ♦ Oregon ♦ Pennsylvania ♦ Puerto Rico ♦ Rhode Island ♦ South Carolina ♦ South Dakota ♦ Tennessee ♦ Texas ♦ Utah ♦ Vermont ♦ Virginia ♦ Washington ♦ West Virginia ♦ Wisconsin ♦ Wyoming ♦