FWYN, LLC Online Exams ☞ & Beauty School Shopper ☞
FINALLY WHAT YOU NEED
Try a Free Cosmetology Exam Sample Now - Practice For Your State Board Cosmetology Test or Find Your Cosmetology & Barber State Board
---
✂ State Boards ✂ Cosmetology & Barber Board Prep eBooks ✂ Cosmetology & Barber Articles ✂ Cosmetology & Barber Schools ✂ Cosmetology History ✂ Financial Aid ✂ Questions For School Recruiters ✂ Home ✂
Cosmetology Board Practice Exam
Be prepared practice for your written cosmetology state board exam online. FREE sample practice exams to try right now. You have put in your hours at beauty school - make sure you pass this most important licensure test!!!
Cosmetology, Barber, Esthetics, Manicurist & Braiding Exam Practice by State
✰ Alabama ✰ Alaska ✰ American_Samoa ✰ Arizona ✰ Arkansas ✰ California ✰ Colorado ✰ Connecticut ✰ Delaware ✰ District_of_Columbia ✰ Florida ✰ Georgia ✰ Guam ✰ Hawaii ✰ Idaho ✰ Illinois ✰ Indiana ✰ Iowa ✰ Kansas ✰ Kentucky ✰ Louisiana ✰ Maine ✰ Maryland ✰ Massachusetts ✰ Michigan ✰ Minnesota ✰ Mississippi ✰ Missouri ✰ Montana ✰ Nebraska ✰ Nevada ✰ New_Hampshire ✰ New_Jersey ✰ New_Mexico ✰ New_York ✰ North_Carolina ✰ North_Dakota ✰ Ohio ✰ Oklahoma ✰ Oregon ✰ Pennsylvania ✰ Puerto_Rico ✰ Rhode_Island ✰ South_Carolina ✰ South_Dakota ✰ Tennessee ✰ Texas ✰ Utah ✰ Vermont ✰ Virgin_Islands ✰ Virginia ✰ Washington ✰ West_Virginia ✰ Wisconsin ✰ Wyoming ✰
---
California Cosmetology Exam Questions to practice with
---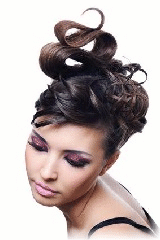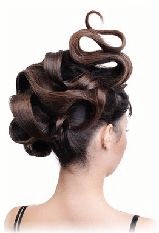 Barber State Board Exam Practice

Braiding State Board Test Prep

Manicurist Examination Practice

Cosmetology History

Financial Aid for College

Questions For Cosmetology and Barber School Recruiters
---
Esthetics Exam Flash Cards are interactive flashcard drills for esthetics students, or esthetics graduates preparing for the state board licensing exam. These questions and answers can be utilized on your smartphones, tablets and computers once you download the Kindle App.
Cosmetology Kindle eBook



Read it on your Kindle or with the Kindle Ap on iPhones, iPads & Androids
---
Cosmetology & Barbering eBooks for State Board prep
Ever wanted to get a head start studying for the Beauty or Barber School state board exam? Visit the books page for Cosmetology, Barber, Esthetician, Manicurist and Natural Hair Care and Braiding Exam review eBooks, and interactive online exam practice!
---
---
Whether you are searching for beauty schools, barber schools, esthetician schools or nail technology schools – this site has links to all of them. There are well over 1,000 quality cosmetology and barber schools across the United States listed on www.beautyschoolshopper.com. You can also find a few beauty schools that include electrology, massage, permanent makeup and other specialty services. We also have links to cosmetology exam samples; esthetician ( esthetics ) exam samples; barber ( barbering ) exam samples; manicurist ( nail tech ) exam samples and natural hair care & braiding exam samples to help graduates, apprenticeships ( apprentice ) or those needing a refresher course to prepare for the state board exam.
---
SCHOOLS ONLY: Click here to contact us about adding your Beauty School to www.beautyschoolshopper.com
© 2010 FWYN, LLC

This page is the main page for finallywhatyouneed.com. From here you can link to other pages on this site. You may also want to visit the State Board of Cosmetology link which provides contact information for your State Board of Cosmetology, including their website url, phone number and address. One of the most fun pages on this site is the History link where you will find out all types of information about cosmetology history. A great tool to help you choose the best cosmetology college is on the Questions link. There you will learn the top questions you should ask your beauty school recruiter. But don't forget about the financial aid link - there's tons of useful information here to help you make your decisions and choose the very best beauty school! There is a page for cosmetology quizzes, even a quiz to help you choose the very best beauty school. There is a link to weekly articles regarding the cosmetology industry and beauty school advice. And, last but certainly not least - there are links from this page to all the states and territories in the U.S. which have valuable beauty school information. And on each state's page there are links to beauty schools / cosmetology colleges / barbering colleges / esthetician colleges / nail technician colleges (and more) for each city in that state!